May 24, Jacksonville, FL- Golf Experiences unveils its new brand identity, positioning, and website- a homage to its twenty-five years of long-standing history in the golf industry while reinventing itself for today's modern world. Showcasing its commitment to provide the ultimate golf vacation experience and positioning itself as the premier online destination for inspired golfers.
The brand reimagined every detail of the customer experience in the form of an approachable, refined, and modern digital platform. From an updated logo, color palette, typeface, new booking engine, easy to navigate website, new technology, immersive instruction videos, customers will see elevated experiences and details across all touchpoints.
"We've embarked on this journey with a clear vision of what we wanted our brand to represent. Our goal was to create exceptional customer experiences, offer amazing products and digital experiences, provide unparalleled concierge service, and establish strategic partnerships to bring our vision to life. We wanted to excite not only our employees but the industry we operate in, propelling our business to new heights," shares Czarah Cabrera, VP of Marketing. "The new website is just the beginning for Golf Experiences. We embark on an adventure led by creativity, innovation, and a newfound drive."
We Have Evolved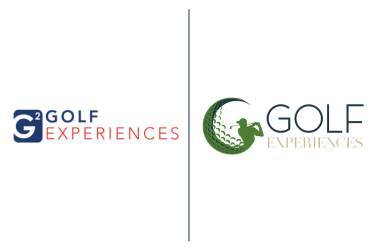 Our new logo incorporates the heart of our business – the golfer. We've incorporated the golf ball and the golfer's swing on the on the icon to form a "G" and used a more sophisticated typeface for the word "experiences" to define our evolution and new product positioning.
The original blue and red color palette were changed to green, blue and golden beige hues conveying stability, reliability, growth, dependability, with an edge of sophistication to differentiate us from the pack.

"I believe that color is an essential aspect of one's brand identity, and it has a profound effect on how customers perceive us. Our goal was to create a dynamic visual identity that reflects our commitment to providing exceptional golf travel experiences. Our new color palette is inspired by the world of golf, and it reflects innovation and sophistication," says Cabrera.
We Embrace Technology
The new website comes with a full Digital Transformation for this brand. "We carefully selected tech partners and SAAS products to create a flexible and scalable tech stack, giving us a competitive advantage," says Cabrera.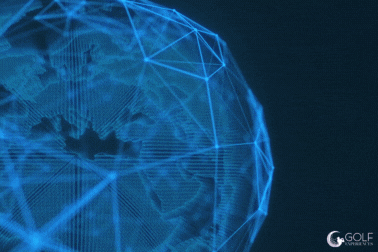 Our new website (front-end) works hand in hand with our new RMS (reservation management system), CRM (customer relationship management system) and a robust Call Center technology.
This major step was designed with the golfer in mind, making it effortless for a golfer to explore, learn golf and create dream vacations. Meanwhile, our dedicated team is always available to provide top-notch support throughout the entire process.
Through our new technology and machine learning ecosystem, we've developed stronger capabilities, enabling us to deliver more value and a more personalized digital experience to our clients, continue to improve our offerings and consistently optimize our site quicker and effortlessly.
The Human Touch
Our Experience Coordinators are passionate golfers and provide personalized concierge service to help golfers navigate our evolving selection of resorts, golf courses, and packages. Whether you're planning a business trip, buddies' trip, family vacation, or a once-in-a-lifetime golf adventure, our team is here to ensure expert advice and support every step of the way.
As part of our new direction, we give the golfers the power to explore, learn and be a part of our community through our blog, social channels, and our new YouTube Channel.
We want to be able to bring forth and share our combined 100+ years of experience in the game of golf, fitness, travel, hospitality, luxury, retail, instruction, and experiences industries. From comprehensive game improvement solutions, budget destinations and answering simple golfer questions, we have it.
"In today's complex and globally interconnected world, we know that shifts in consumer behaviors have a global impact and crosses all industries. Consumers are reassessing their priorities and focusing on obtaining most out of life. Their values are about the freedom to explore the world, creating stories and cultivating rare bonds through shared passions and interests. As a brand, we need to be agile and be able to address that seamlessly. Thus, we created our digital platforms and social channels as a space for golfers to explore beyond our offerings and continuously improving customer experience in every touchpoint," says Cabrera.
About Golf Experieces:
Golf Experiences is your premier source for custom golf vacations, PGA TOUR Academy golf school and instruction experiences, corporate events, and beyond for inspired golfers. Offering Stay & Play packages to the world's finest golf destinations including TPC Scottsdale in Arizona, TPC Sawgrass in Florida, and the World Golf Hall of Fame at World Golf Village.
---
---