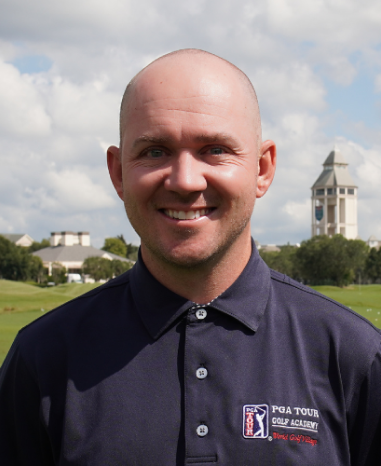 Jason Fenstermaker
Sernior Certified Instructor & Master Club Fitter
---

Our golf instruction experiences are hosted at The PGA TOUR Golf Academy in St. Augustine, FL.
Jason Fenstermaker is PGA member. He graduated from Coastal Carolina University with a Bachelor of Science in Marketing/ Professional Golf Management Program.
Jason is the Operations Manager for the PGA Tour Academy at the World Golf Village. Along with teaching, Jason is the full time club fitter, working with the top club brands in the industry. His personal teaching style focuses on all aspects of the golf swing, helping each student reach his or her goals. He enjoys working with all ages and skill levels.
To book your instruction experience with Jason Fenstermaker, click on the below link or call 904-940-3600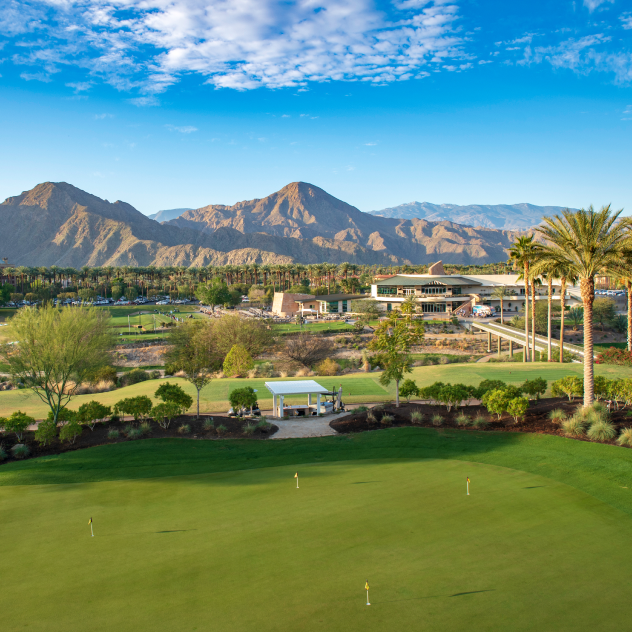 "I love California and Indian Wells is the quintessential desert golf destination. It has limitless options for lodging and the golf is unlimited. Their 'Shots in the Night' golf experience is a unique outdoor venue that you can't get anywhere else in Coachella valley."
What Jason's Students Have to Say
"Jason was fantastic. Professional, recognized my swing issues immediately and offered the fix that worked for me rather than forcing something that he thought was right like so many other instructors."
Scratch from 50 Short Game Scoring
"Best Experience with club fitting ever! Didn't realize how much proper fitting impacts the results of the shot! Jason is the best ever!!"
Custom Golf School with Anne Cain
"We have been enjoying and learning from Jason for the past 5 years. He has always been helpful, professional and super friendly! We look forward to returning and continuing learning. Thank you Jason! You are an asset to the Golf Academy. We award you A+s!!!!!! The McIntyre's"
Custom Golf School with Anne Cain
"Jason worked with me very effectively and was able to identify areas that I could work on immediately, as I played 18 holes after my lesson, with much success. Jason's approach was personable and with a pleasant demeanor—no pressure!"
Custom Golf School with Anne Cain
"Jason did a remarkable job! He was non-judgmental and easy going. I have taken lessons on the past but none of the instructors seemed to be able to pinpoint the areas where I needed to make specific, significant changes. Jason did, however, and I was able to use what he offered when I played later in the day. As a result, I felt much more confident in both my tee shots and my short game. If I had the opportunity for lessons again at the PGA Academy, I would most definitely request Jason."
Custom Golf School with Anne Cain
"Over the years, my passion for the game has taken me to a number of swing coaches – Nicklaus-Flick school, Hank Haney Golf, club pros around the country, and PGA Tour professionals. Recently, at the Academy, I found and exciting convergence of a great listener/coach, Jason Fenstermaker and state-of-the-art technology. Using technology to document minute swing details, Jason was able get into my head and help me understand and make adjustments that I can practice as I continue to work to improve my game. Very exciting, for me, it's a lifelong endeavor."
Custom Golf School with Anne Cain
"Jason was incredibly knowledgeable and patient. I really felt like he cared about improving my game through proper club fitting. Well worth the experience! "
Custom Golf School with Anne Cain
"Jason did a great job explaining why he was making specific club adjustments and then walked me through all the data points to validate his recommendations. I tried Edwin Watts "free fitting" service and had I gone with them they would have put me in a club that would hurt more than help my game. Well worth the money spent! Thank you!"
Custom Golf School with Anne Cain
"Have taken golf instruction from Jason Fenstermacher for 5 years. He is excellent and we are enjoying the game more as a result."
Custom Golf School with Anne Cain
"Jason continues to amaze with his knowledge of club fitting. Helped with my driver and 3W. Great results. I'm sure the putter fitting will have a similar result. Thank you." "I always enjoy working with Jason. He has really helped me with my swing and other aspects of my game. Today's session was particularly beneficial. I feel like some critical pieces are dropping into place. I just finished another 5 lesson package, and I'm confident I'll be signing up again."
Custom Golf School with Anne Cain